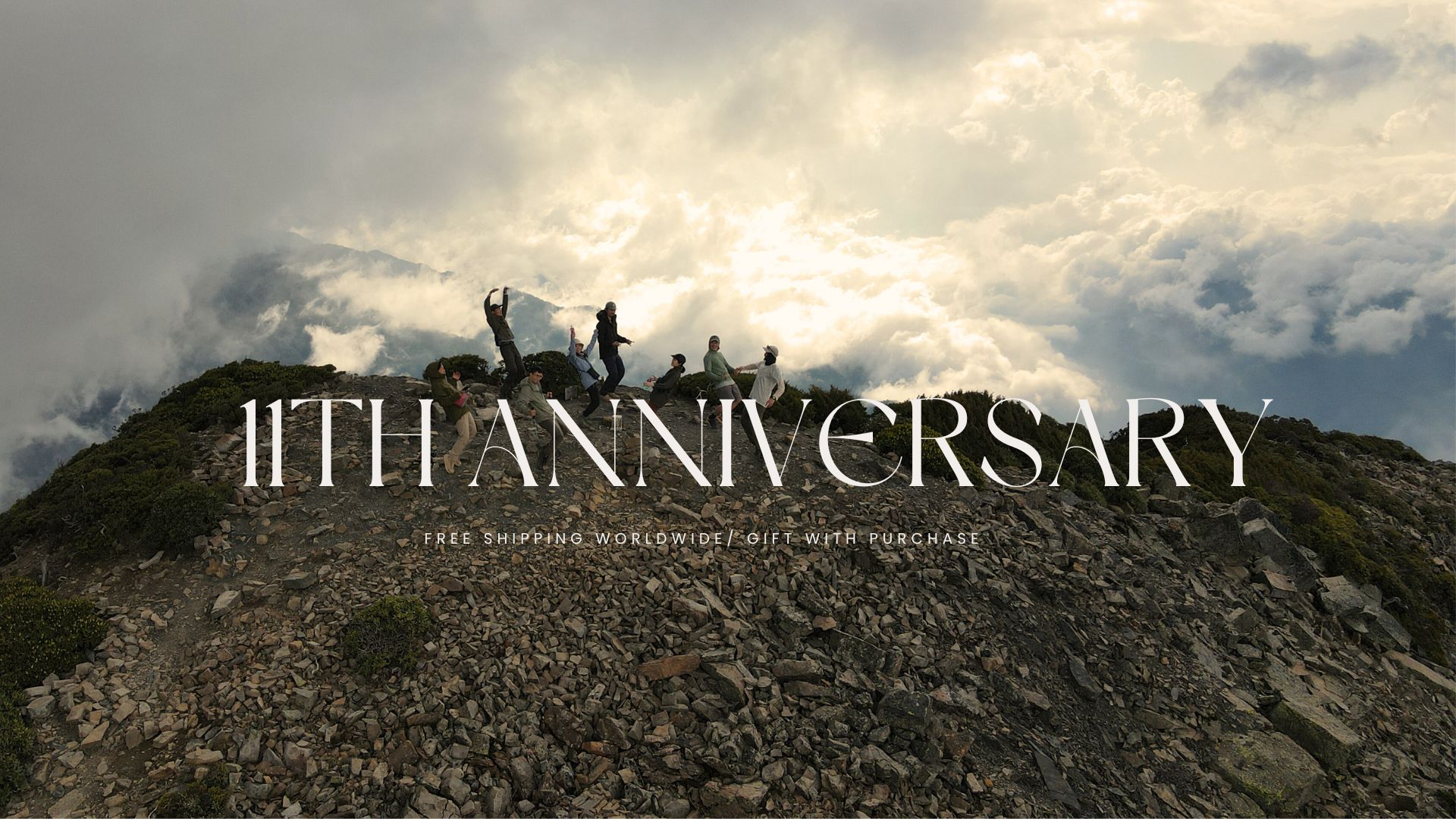 We are thrilled to celebrate our 11th anniversary and express our gratitude for the support of our friends. We aim to continuously improve and provide more backpack options for your adventures.

As part of our celebration, we have prepared various rewards, such as worldwide free shipping, gifts for specific items, and gifts for total amount purchases. Additionally, we have new products, limited customization, and new colors for early birds to enjoy. Please refer to the order below for further details.


HANCHOR 11th Anniversary offers (2023/5/23~ 6/6)

▎1. Free shipping worldwide during 23rd May~ 6th Jun, 2023
(International postal parcel and the lead time is around 3 to 4 weeks)
Fill out coupon code: "HANCHOR11TH" for free shipping while placing an order.

▎2. Get one piece of "YKK molle buckle" while placing an order for CELL phone bag CORDURA/ CELL phone bag XPAC

▎3. Get one piece of "Zipper pull" while placing an order for the SURFACE series: SURFACE/ SURFACE MESH/ CUSTOM SURFACE

▎4. Get one "Magnet Tube Clip" while placing an order for the speed series: CYCLONE/ MONSOON

▎5. Get one "The Deuce of Spades™" while placing an order for backpacks over 40L ( MARL/ MARBLE / FLINT / FROST / TUFA/ XENO)

▎6. Order amount exceeds NTD 2000 will get one "PIECE"

▎7. Order amount exceeds NTD 5000 will get one "Hiking sock" (colors/sizes in random)

▎8. Order amount exceeds NTD 8000 will get one "shoulder strap pouch" + "HANCHOR sticker pack- the wild nature"

▎9. Order amount exceeds NTD 10000 will get one set of "Tilted zipper stuff sack- Combo"



* Anniversary offer is only available during 23rd May~ 6th Jun, 2023. Gift quantities are limited and are only available while stocks last.
* Gifts shipped in random colors/sizes
* Gifts for amounts exceeding NTD 2000, NTD 5000, NTD 8000, and NTD 10000 cannot be accumulated.
* Please contact "info@hanchor.com" if the products you need are out of stock.

Besides the anniversary offer, we want to introduce you to some new products for 2023.
MARL X Hiking Backpack
Take advantage of our early bird discount pre-orders during our anniversary period. Our outdoor series classic MARL lightweight hiking backpack with an XPAC front pocket version. It comes with a bungee cord kit, double drawstrings for side pockets, and a larger front pocket for extra storage.
Limited discounts for FLOAT X during the anniversary period. Choose from 16 different colors of XPAC fabrics to customize the ultimate travel partner. Please note that this item is made to order and is not currently in stock. Shipping is expected to occur on 7/12.
New colors for Shoulder Strap Pouch
The shoulder strap pouch is a highly praised accessory and is now available in four additional colors besides the original black. These colors include gray olive, sand brown, silver gray, and Egyptian blue.
New colof for CINDER Packable Daypack
CINDER is practical and versatile for both mountain travel and daily leisure activities. It is now available in Egyptian blue.

New color for CELL XPAC phone bag
The latest version of the mobile phone case features a trendy color mix of brown and olive, providing a refreshing visual appeal.