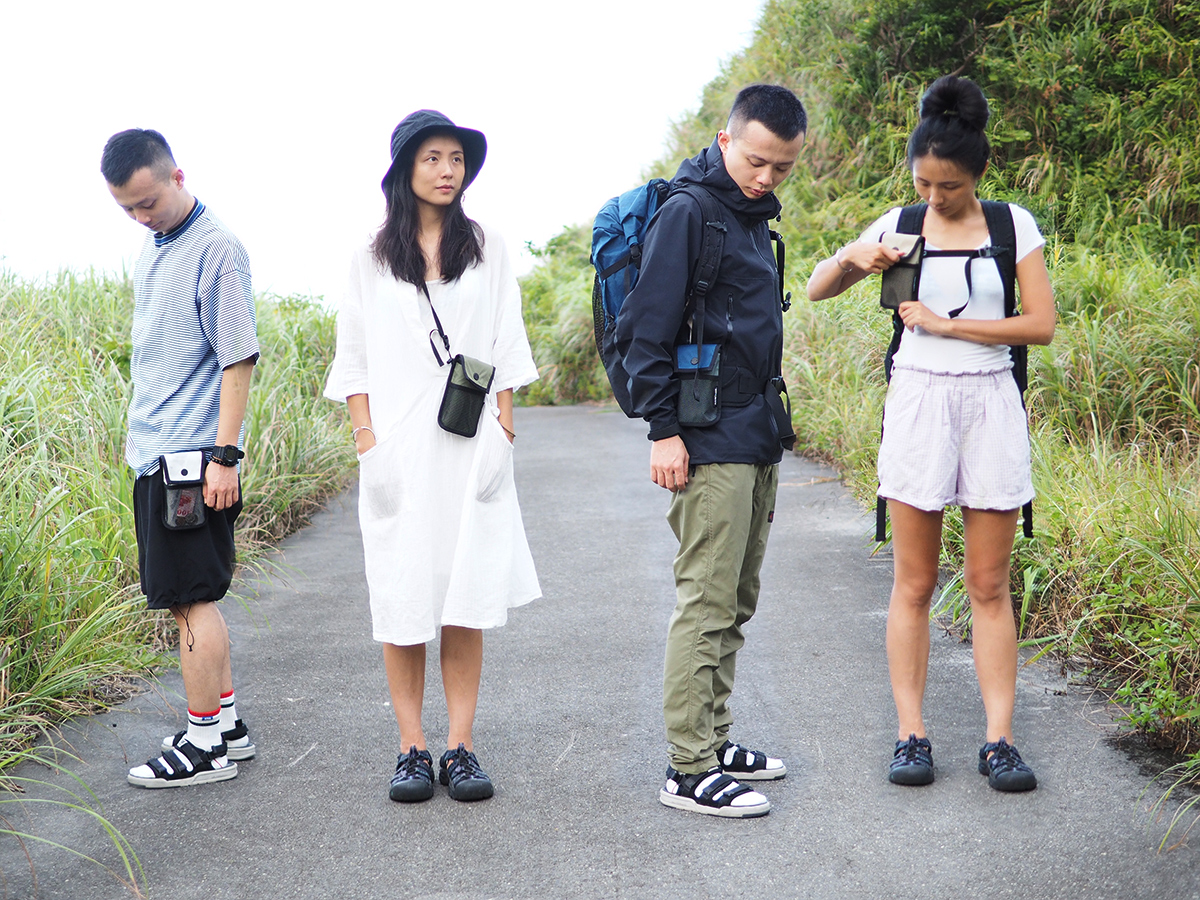 ☞☞☞ Early bird offer- more photos and introduction HERE


"A Good design should solve problems! People of this generation always carry cell phone with them. So, what is the best case to store our smart phone? "

The smart phone is not only a phone anymore. We use it more and more frequently, and its size is getting bigger and bigger. Thus, it's not comfortable anymore to just squeeze it in a pants pocket, and the large glass screen also need more protection. So, our goal is to provide your device a best home with great accessibility and adequate weather or shock protection.

As always, we design CELL multifunctional phone bag with adventure traveler's need in mind. It's not only built for harsh outdoor environment but also easy to use for travel and everyday life. This is a go-to phone bag you can use from urban to outdoor.

There are THREE core features for CELL :

1. Quick magnetic fastener! Get and secure your device in one second with one hand
2. TWS Weatherproof construction technique to prevent rain from leaking in
3. Anti-theft inner pocket and outer mesh pocket
CELL has 4 way carry modes

Shoulder bag mode
It's a compact shoulder bag allows you to carry your device and other essential stuff. The length of the shoulder strap is quick adjustable and removable.

Carabiner mode
There is a daisy chain sewed on the Back of CELL. It's easy use a carabiner to clip CELL onto the belt loop of your pants, belt, and the lower webbing of backpack shoulder straps. It provides quick access and clean look whether when you are walking on the street or riding on a bicycle.

Shoulder strap mode
We leverage lightweight buckles to fasten CELL on shoulder straps of your backpack. (It is compatible with webbing on shoulder straps no wider than 1 inch.) In this mode, if you apply two buckles on CELL, it provides extra stability while moving fast, especially suitable for hikers on the trail.

Belt pocket mode
The daisy chain webbing on the back of CELL has a 11cm large interval designed for inserting whether pants belt or backpack hip belt to make it a quick access belt pocket.